corporate walking challenge
The Walk4Wellness Corporate Walking Challenge is a great way to challenge your industry rivals and  be active! Watch for updates on our next Corporate Walking Challenge.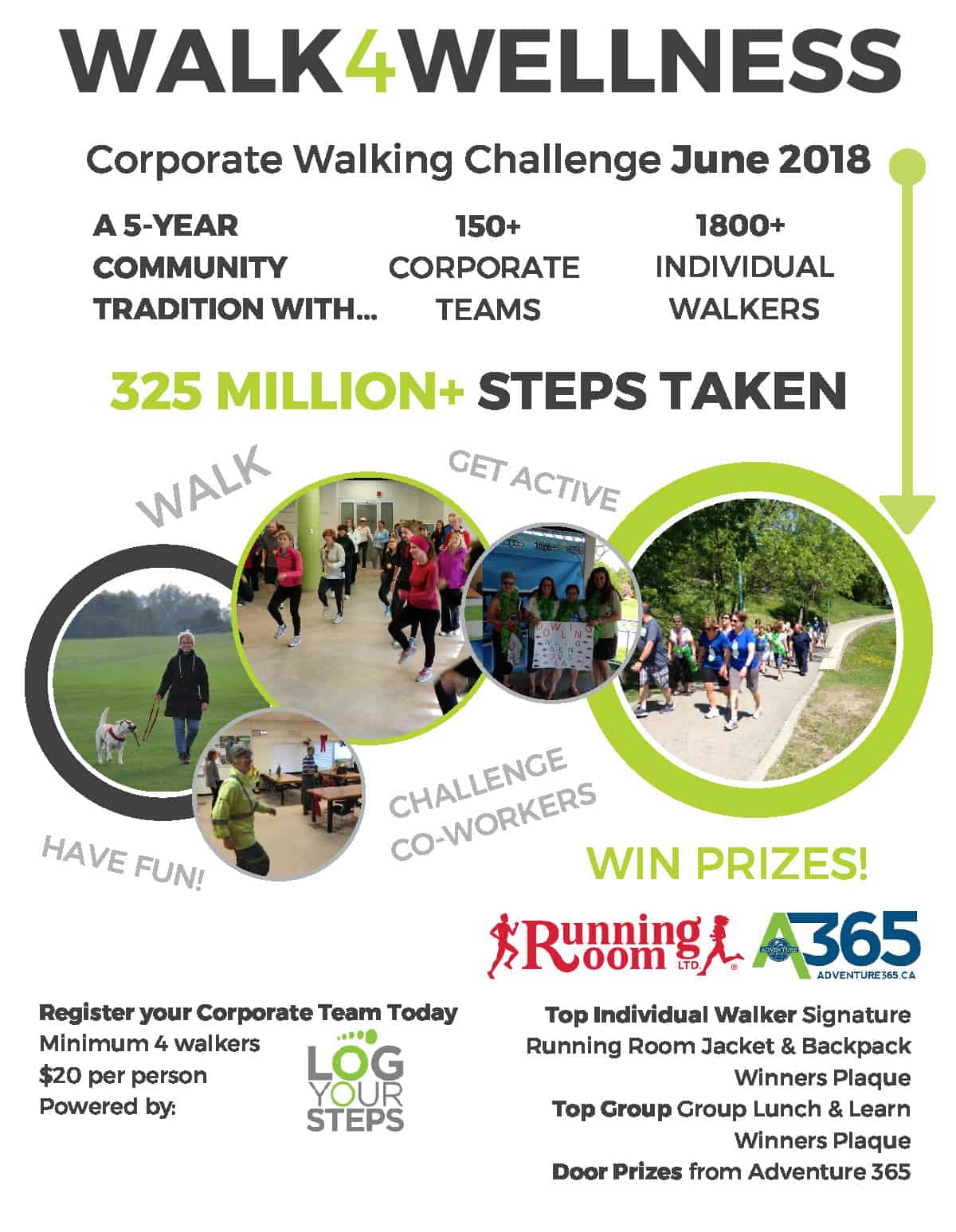 prizes + incentives
Prizes will be awarded to the:
Top Individual Walker

Signature Running Room Jacket & Backpack
Winners Plaque

Top Corporate Team

Group Lunch & Learn
Winners Plaque
Access to the LogYourSteps online platform for 1 year.
participants with disabilities
The Walk4Wellness Corporate Walking Challenge has been created to get everyone moving. For individuals using a wheel chair or other mobile devices, a conversion chart to track activity will be provided on the LogYourSteps platform.
rules + regulations
Each workplace will appoint a "Challenge Coordinator / Team Captain" to liaise with New Day Wellness during the challenge. This data will be collected weekly by New Day Wellness through the LogYourSteps platform.
All fitness trackers can be worn throughout the day and evenings.
A LogYourSteps online platform will be accessible for each participant.
Each participant will be on the honour system when tracking his or her steps.
This is not only a team challenge, but also a personal challenge to do your best physically.
Signing up as a Corporate Team will give you the option of inviting another company to a friendly challenge.
Participants will also be able to use the online activity converter for any activity that is performed without the use of a fitness tracker (Ex. Yoga, Swimming etc.).