About New Day Wellness Inc.
Due to rising employee health care expenses, an increase in chronic illnesses and disability claims, New Day Wellness Inc. was founded in 2012 to support companies, organizations and their employees with their health and wellness needs.
Founder Lisa Lounsbury noticed that (among the increasing cost of doing business), many employers were looking for innovative and cost-effective methods to increase productivity, employee retention and overall financial success.  One of the most effective ways to accomplish these requirements is to create a healthy workplace culture.
Employees from Financial Institutions, Mining & Manufacturing Industries, First Nations Communities, Education Sectors, Government, Social Services and even Non-profit organizations have benefited from Corporate Wellness Programs from New Day Wellness Inc.
With 30 years of experience in the health and wellness industry, many years of research and understanding the needs of employers and their employees, New Day Wellness Inc. has developed a wide variety of wellness tools.  From wellness education to individual and group wellness challenges, individual wellness assessments, coaching, and on-going wellness activities, there are a variety of programming options available for all employees from any industry.
The message of "A healthy employee is a safer, more productive employee" says Founder Lisa Lounsbury, is starting to spread throughout many industries, and it's more important than ever to focus on a healthy and safe workplace environment.
Some of our clients:  
Atlas Copco, Child & Family Services, City of Greater Sudbury, Day Construction, Desjardins,
Glencore (Sudbury Integrated Nickel Company), Government of Canada, Horizon Partners,
HRPA, Hydro One, KGHM, March of Dimes, Metis Nation, Nipissing First Nation, Toromont, Vale
***********************************************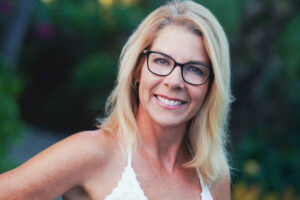 Lisa is the President and Founder of New Day Wellness Inc. and the New Day Wellness Academy, a National Motivational Speaker, Corporate Wellness Coach, and TV Show Host of "Your Wellness" on Eastlink TV. She has utilized her 30 years in the fitness and wellness industry to develop the New Day Wellness Inc. mission "Bringing Health to Health and Safety".
After working in a variety of corporate industries, it was evident to Lisa that the culture of the workplace required a focus on employee wellness and giving employees 'permission to be healthy'.  Since employee wellness is the key to corporate success, this concept is a necessity for the longevity of any company or organization.
Lisa is a keynote speaker for a variety of Health and Safety Conferences, Staff Retreats, Non-profit organizations and various other public events.  She works with companies and organizations in the Health and Safety Industry, Education (Elementary & Post Secondary), Home Care, Mining, First Nations Communities, Finance, Non-profit, Municipal, Provincial and Federal Sectors and has noticed a positive shift when it comes to a healthy workplace culture, but there is still much more work to do.
Lisa is a National Mental Health First Aid Trainer, Nutrition and Wellness Specialist, a Certified Fitness & Personal Trainer, and an International Speaker & Yoga Instructor.  She is also a part-time College Professor, Executive Member of the Rotary Club of Sudbury Sunrisers, a member of Toastmasters International, a Professional member of the Canadian Association of Professional Speakers, a Competitive Tap Dancer, wife and mother of three grown children and in the process of writing her first wellness book.
"Being healthy doesn't have to be that complicated and it's Lisa's passion to motivate, strengthen and empower as many people to Make Wellness a Priority".
AWARDS
2019 – YWCA – Women of Distinction Award – Health and Wellness
2015 – Greater Sudbury Chamber of Commerce – BELL Business Excellence Award
2014 – Business & Professional Women (BPW) – Business Start-Up
2013 – Sudbury Star – Personal Trainer of the Year
2008 – Rotary Club of Sudbury – Two-Time Paul Harris Award Recipient
I have seen Lisa work with challenging groups. She had them laughing, engaged, and most important: learning. She is passionate about safety, health & wellness and it shows in everything she does.
– P. Hulschilt, Professional Speaker