About New Day Wellness Inc.
Due to rising employee health care expenses, an increase in chronic illnesses and disability claims, New Day Wellness Inc. was founded in 2012 to support companies, organizations and their employees with their health and wellness needs.
Founder Lisa Lounsbury noticed that (among the increasing cost of doing business), many employers were looking for innovative and cost-effective methods to increase productivity, employee retention and overall financial success.  One of the most effective ways to accomplish these requirements is to create a healthy workplace culture.
Employees from Financial Institutions, Mining & Manufacturing Industries, First Nations Communities, Education Sectors, Government, Social Services and even Non-profit organizations have benefited from Corporate Wellness Programs from New Day Wellness Inc.
With 30 years of experience in the health and wellness industry, many years of research and understanding the needs of employers and their employees, New Day Wellness Inc. has developed a wide variety of wellness tools.  From wellness education to individual and group wellness challenges, individual wellness assessments, coaching, and on-going wellness activities, there are a variety of programming options available for all employees from any industry.
The message of "A healthy employee is a safer, more productive employee" says Founder Lisa Lounsbury, is starting to spread throughout many industries, and it's more important than ever to focus on a healthy and safe workplace environment.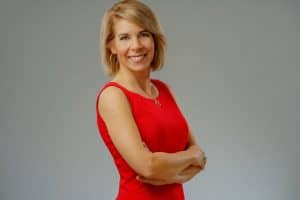 Lisa is the President and Founder of New Day Wellness Inc. and the New Day Wellness Academy, a National Motivational Speaker, Corporate Wellness Coach, and TV Show Host of "Your Wellness" on Eastlink TV. She has utilized her 28 years in the fitness and wellness industry to develop the New Day Wellness Inc. mission "Bringing Health to Health and Safety".
After working in a variety of corporate industries, it was evident to Lisa that the culture of the workplace required a focus on employee wellness and giving employees 'permission to be healthy'.  Since employee wellness is the key to corporate success, this concept is a necessity for the longevity of any company or organization.
Lisa is a keynote speaker for a variety of Health and Safety Conferences, Staff Retreats, Non-profit organizations and various other public events.  She works with companies and organizations in the Health and Safety Industry, Education, Home Care, Mining, First Nations Communities, Finance, Non-profit, Municipal, Provincial and Federal Sectors and has noticed a positive shift when it comes to a healthy workplace culture, but there is still much more work to do.
Lisa is a National Mental Health First Aid Trainer, Nutrition and Wellness Specialist, a Certified Fitness & Personal Trainer, and an International Yoga Teacher.  She is also a member of Toastmasters International, a Professional member of the Canadian Association of Professional Speakers, a Competitive Tap Dancer, wife and mother of three grown children and in the process of writing her first wellness book.
Being healthy doesn't have to be that complicated and it's Lisa's passion to motivate, strengthen and empower as many people to "Make Wellness a Priority".
AWARDS
2019 – YWCA – Women of Distinction Award – Health and Wellness
2015 – Greater Sudbury Chamber of Commerce – BELL Business Excellence Award
2014 – Business & Professional Women (BPW) – Business Start-Up
2013 – Sudbury Star – Personal Trainer of the Year
2008 – Rotary Club of Sudbury – Two-Time Paul Harris Award Recipient
As a sufferer of mental illness and a suicide survivor, I now practice what Lisa teaches. Lisa keeps it simple so the strategies are easy to implement in my daily life. For two years now, I've used these exercises to effectively keep my balance in life mentally, physically, emotionally and spiritually.
Our program and sessions have changed the lives of many in Our lunchroom. We notice a change in people's lunches and drinks. As a group; we exercise daily and have grown to include two other departments. Wellness is paramount and I feel your program have spear headed the change in all our departments and we are making Health and Wellness a priority in our daily lives.
I would like to extend a sincere thank you for presenting at our conference in April. Your passion for bringing 'health' to health and safety was evident in your presentation on workplace fatigue. Conference attendees enjoyed your hands-on approach to education as they got out of their seats to join in the dancing and laughter.

We are pleased to share that the conference has received very positive feedback. We recommend you for any event that wishes to educate and empower audiences on the subject of health at work.
Thanks so much for a very informative session – I thought I knew a little bit about nutrition, label reading and watching what I eat but I know now I'm not even close to what I need to do….my mission is to get off sugar and monitor my salt intake….I really didn't realize how much of it I was consuming!! Wow!!
An important, but often over looked portion of HSE is the H – Health. Lisa, through energized presentations helped our team better appreciate the importance of health. Lisa's knowledge base allows her to customize for the audience healthy living strategies that can be put to immediate use. Whether it is mental or physical health matter Lisa can be counted on for a professional, enthusiastic, engaging knowledgeable value adding interaction.
I highly recommend New Day Wellness's  workplace wellness program.  Lisa is knowledgeable, engaging and outcome focused.  Our staff love these sessions!  Lisa challenges and encourages staff in a way that make they want to make changes in their lifestyle to engage the concept of healthy living.
Our team has participated in the Walk4Wellness challenge as well as had the opportunity to participate in a Workplace Wellness Program with Lisa Lounsbury during our employee engagement day on two separate occasions.  Our office was so pleased to listen to her positive attitude, energetic personality and approach on Nutrition, Physical Exercise, and Mental Health.   It's so important to stay on track and to "Make Things Happen" in our everyday lives and make "Us" a priority.
Lisa,  you are a pioneer riding a new wave of employer enlightenment……improved productivity is the new buzzword around human capital/assets……machine innovation can only go so far without healthy, alert and motivated operators of all service delivery/products…….seize your power!!!
During our staff meeting in April, Lisa facilitated her workshop called 'Make Wellness a Priority'. There was so much energy created from the workshop that many of us then participated Lisa's May Walk4Wellness Challenge.  Lisa's workshop was so relevant for our group.  Lisa drove home the importance of taking care of our health. The Walk4Wellness, along with Lisa's Make Wellness a Priority workshop have helped our group be conscious of our health, be present, to set personal goals, to be accountable to ourselves to improve our overall health. Lisa has helped us understand that life is better when we are healthy.
Thank you Lisa for helping us to focus on our health! We feel better and are more productive, who knew that small changes could bring such big results?
Lisa is a very professional and effective speaker. She clearly walks the talk, and can adapt her message of wellness to the audience's needs. We have retained her as the opening speaker for our Client Centered Governance ® Seminars, and board members love her approach. She has inspiring and practical tips and deeper learnings for individuals and groups across the spectrum of workplace fields and in private life. She will get you moving, make you laugh and help you create healthy change in your own life.
This Fall, Redwood staff participated in the Walk4Wellness Challenge, winningthe group challenge.  In January, Lisa delivered the Make Wellness A Priority workshop to our staff.  The walking challenge and workshop both created a buzz in our staff room and started a conversation about making wellness a priority.  Lisa's workshop was a down to earth, matter of fact approach grounded in personal anecdotes that made the topic of wellness accessible for everyone.  Our staff has remained committed to the goals they set at the workshop and are helping one another to remain committed to taking care of themselves so they can take care of others!
Lisa Lounsbury is a very dynamic and energetic person, who consistently delivers high quality workshops at our annual conferences. Her sessions are always "standing room" only, and every person who attends her talks always makes a point of telling me how excellent she was! She is very professional and knowledgeable, with an excellent work ethic. It is always a pleasure to work with Lisa, and I would highly recommend her!
Our staff benefited a great deal from having Lisa of New Day Wellness come into our office to present her Workplace Wellness Program and in particular the information provided in the basic nutrition session as well as the sleep session.

If was a great forum for our already health minded staff to gain additional information to improve their lives and put into action what they have learned.

The follow up conversations and coaching that were offered were helpful for those that took advantage of Lisa's expertise.

I would strongly recommend Lisa be brought into an organization to kick start the onset of any wellness Program you may be considering.
Having Lisa come to our workplace was the best investment.  It was an eye opener to hear how much my health is affected by sitting at work and too often at home.  She has helped me realize that I am my top priority without any guilt.  I need to be in control of how I take care of my body. I need to make a choice every day to be happy, eat healthier and exercise/stretch more often.  By making some simple changes, I am now in better health than I've ever been. I will be running my first 10km on Mother's Day!
I thoroughly enjoyed the Women's Wellness Seminar hosted by New Day Wellness.  It was energetic and interactive and the useful tools and strategies were exactly what I was hoping for.  I left the seminar inspired and motivated to make changes that will help support my own life and my business.  I can't wait to attend the next one.
Lisa was one of my best investments.  The corporate wellness training and one-on-one coaching and the retreats have been an incredible blessing.  Lisa made us realize that we need to take time for wellness or we will be forced to take time to be sick.  I don't want to be sick.  I want to be well.  She provided practical, customized solutions for my busy life and incredible support.  Make New Day Wellness an investment in your own wellness.
Taking part in the Corporate Wellness Workshops that New Day Wellness offers is a great way to improve productivity and company moral. Lisa's interactive, easy to understand sessions, get you engaged and excited about taking ownership of your health and making wellness a priority in your life.

Our staff have enjoyed our sessions with Lisa and we have all benefited from her expertise.
Our lunchtime yoga classes have been a complete success.  Staff are able to increase their flexibility, focus better and learn to manage their stress levels.  Thanks to Lisa – our amazing yoga instructor!
we are proud members of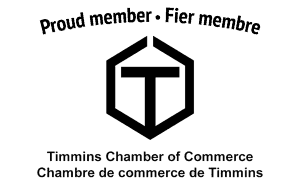 we are proud supporters of our community