your wellness on eastlink tv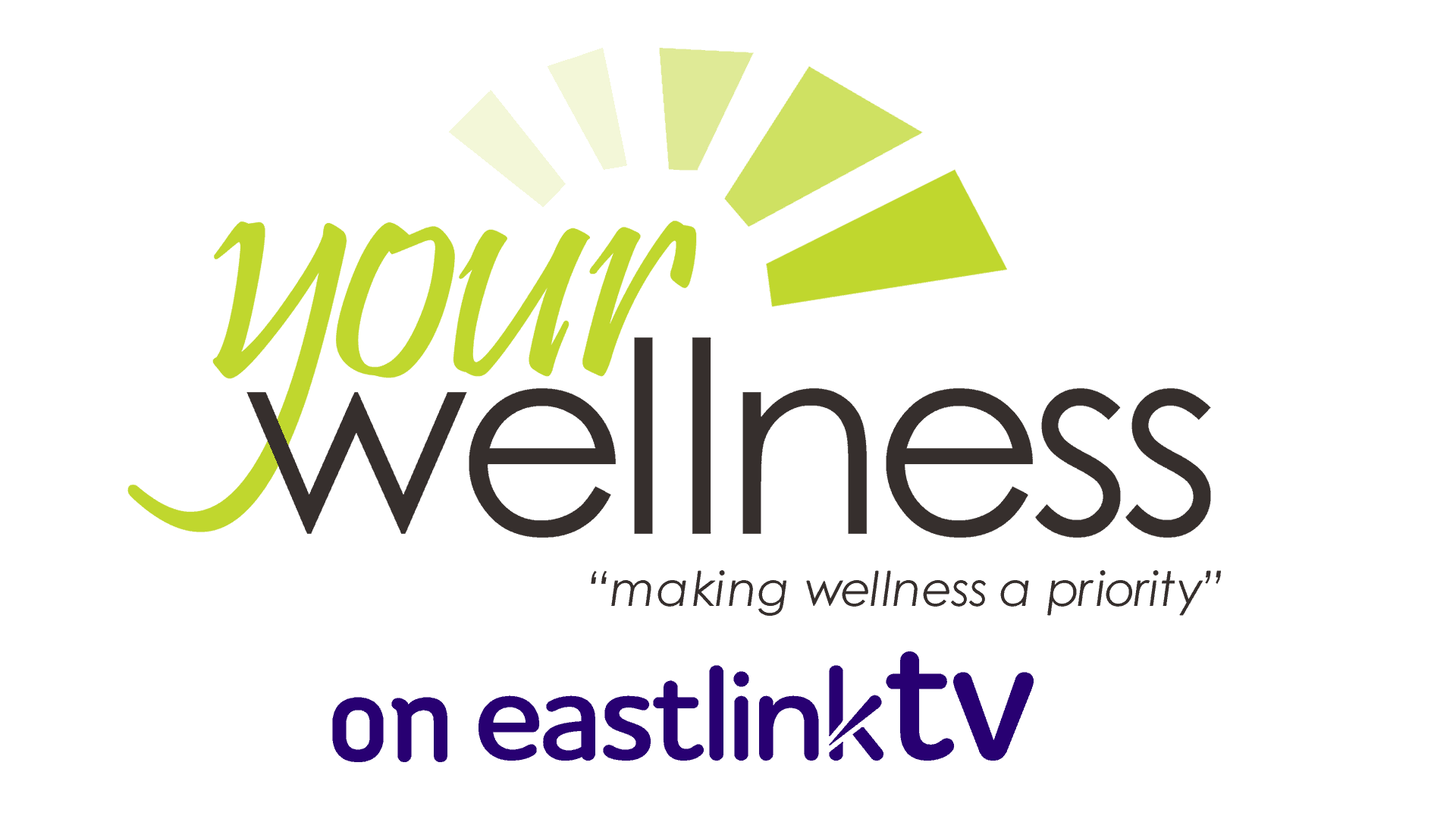 Whether it is physical, mental or spiritual, your well-being is important. Wellness Coach Lisa Lounsbury speaks with experts and everyday people who are making the changes they need in their lives to make wellness a priority.
Season Two
View these Your Wellness Minute videos for a highlight of each episode
S2:E1  Healthy Eating with Selina Rose and Robert Patterson
S2:E2  Mental Health & PTSD with Clint Malarchuk and Karen Hourtovenko
S2:E3  Triumph over Tragedy with Jose Vivar and Candace Kirkbride
S2:E4  Moving Well with Zakary Sivret & Adam Brooks
S2:E5  Climbing to New Heights with Beau Orser and Laura Schmidt
S2:E6  Living with Disabilities with Rob DiMiglio and Jennifer Grooms
S2:E7  Spine and Neck Health with Brian Johnston and Jacques Thibault
S2:E8  The Face of Poverty with Jan Andrea Day and Kayla Wright
S2:E9 Benefits of Sleep with Jean St-Aubin and David Jennings
S2:E10 The Opioid Crisis with Dr. Mike Franklyn, Alicia Reid and Dave
S2:E11 Physical Transformations with Talyor Hourtovenko, Karen Hourtovenko and Diane Boulanger-Paquette
S2:E12 Inspiring Leaders with Patricia Mills, Alicia Woods and Dawn Larsen
S2:E13 Workplace Wellness with Meaghan Jansen, Steven McNeil and MJ Johnson
S2:E14 Alternative Therapy with Yves Charette, Joanne Carriere and Nichelle Thomson.
S2:E15 Fighting Cancer with Darlene Palmer and Dr. Julie Bowen
S2:E16 Healthy Grieving with Liz Spooner, Madeleine Sauve and Rev. Jeremy Mahood
S2:E17 Oral Health with Dr. Brian Clarke and Dr. Jacques Thibault
S2:E18 Organ Donations with Sandra Beites, Nancy Griffin and Richard St-Amour
S2:E19 Understanding Suicide with Terry Legault, Amanda Duchesne and Emily Zanini
S2:E20 Striving for Equality (LGBTA+) with Brock McGillis and Scott Edwards
S2:E21 Living a Mindful Life with Jessica Hall and Gary Pentingola
S2:E22  Workplace Safety with Angele Poitras, Joanne Wade and Norm Rivet
Watch Your Wellness – Season Two
Lisa Lounsbury, a 25-year veteran in the health and wellness field and owner of Sudbury's New Day Wellness Inc. hosts Your Wellness, a talk show that will look at everything from yoga, to healthy eating, to mental health and more on Eastlink TV.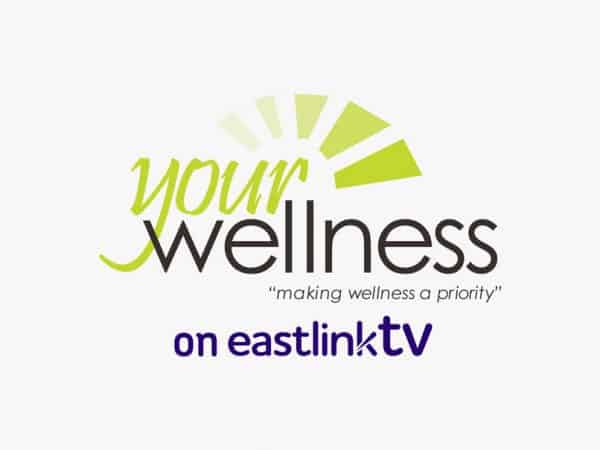 S1:E1 Nutrition with Rachel Askett and Samantha Jones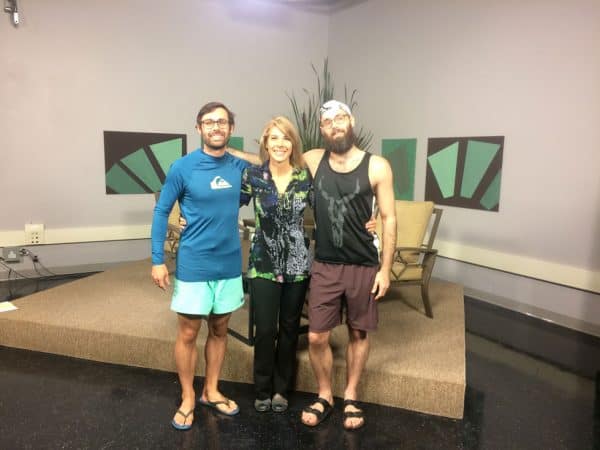 S1:E2 Zen Men with Robert (Bobbie) Todd and Mathew Graveline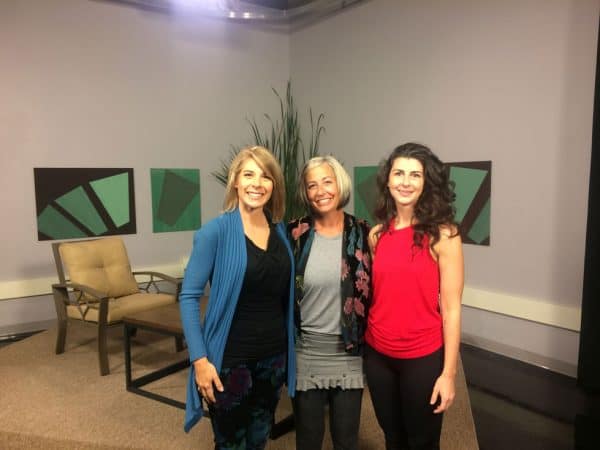 S1:E3  Your Yoga Style with Joanne Dube and Jody Fraser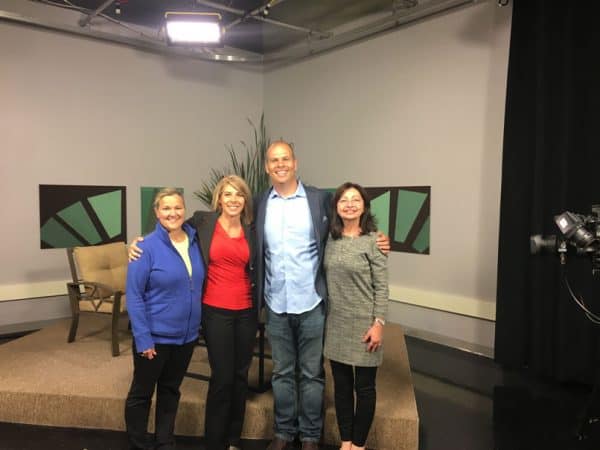 S1:E4  Stories of the Mind (Mental Health) with Jamie West, Sandi Emdin and Jeanne Messina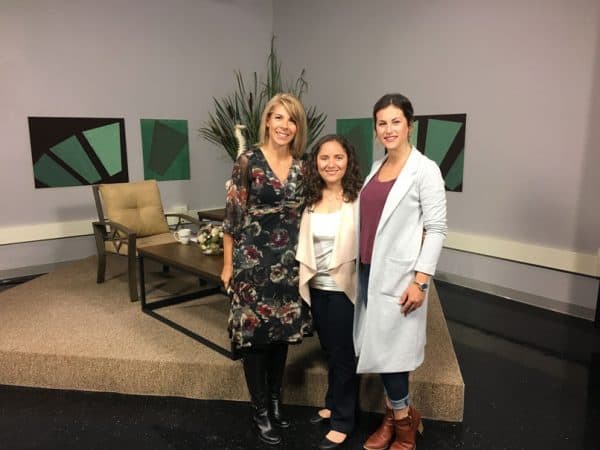 S1:E5  The Backbone of Wellness (Chiropractic Care) – Dr. Janna Donni and Aaron Battistoni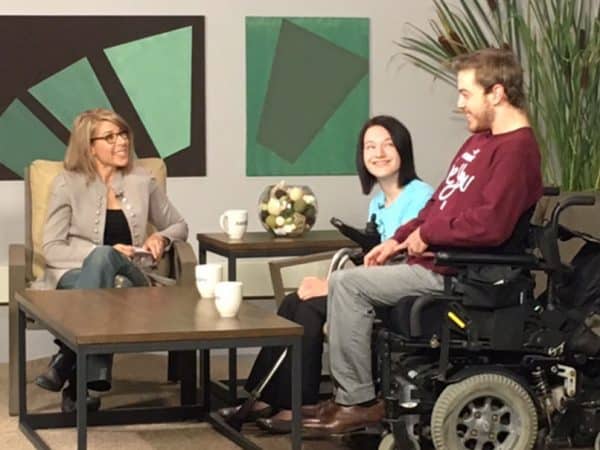 S1:E6  Inspired Youth with Ryan Benoit and Tanya Quesnel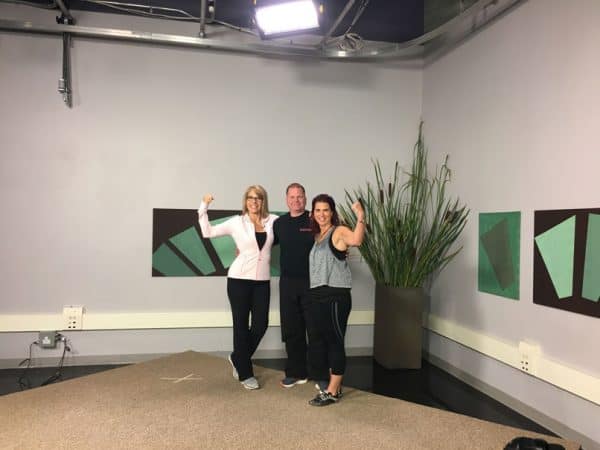 S1:E7  Transformation to Health – Shelley Leclair, Dan Malette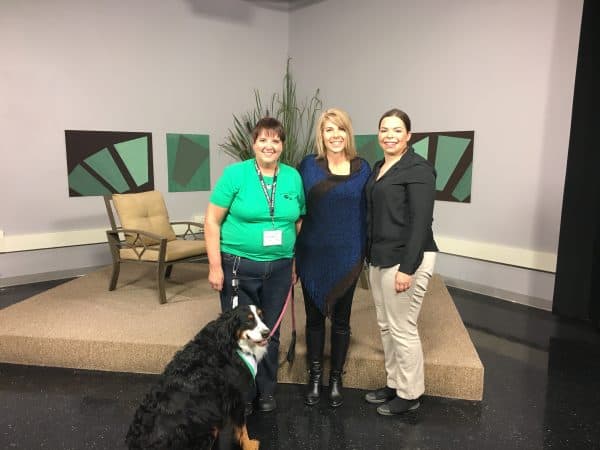 S1:E8  Alternative Therapies with Jennifer Giroux, Annette Lumbis and Kylie Klim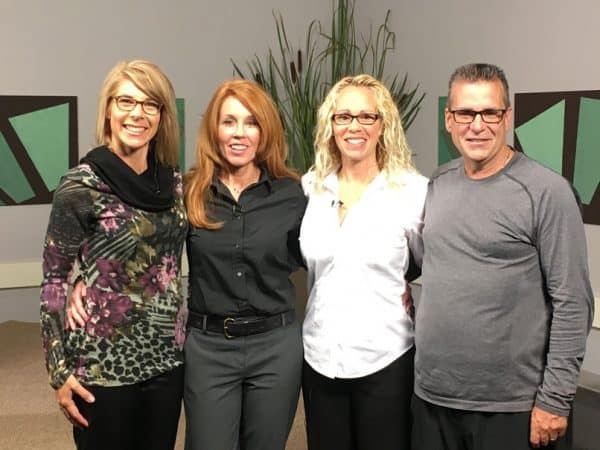 S1:E9  Re-Moving Away Tension with Jeannine Saunders, Owen McGinn, Jennifer McKee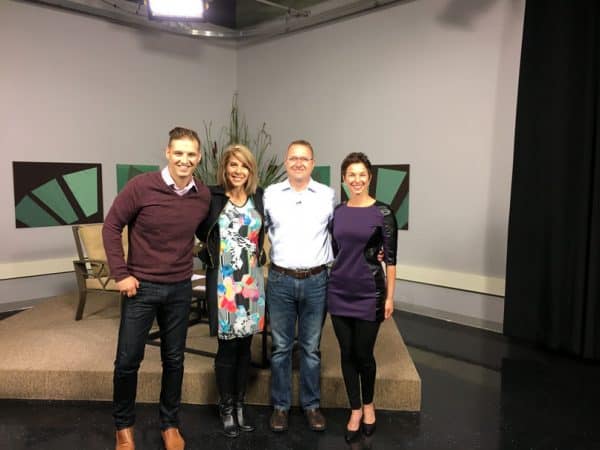 S1:E10  Life After Cancer with Terry Aimes and G-Rant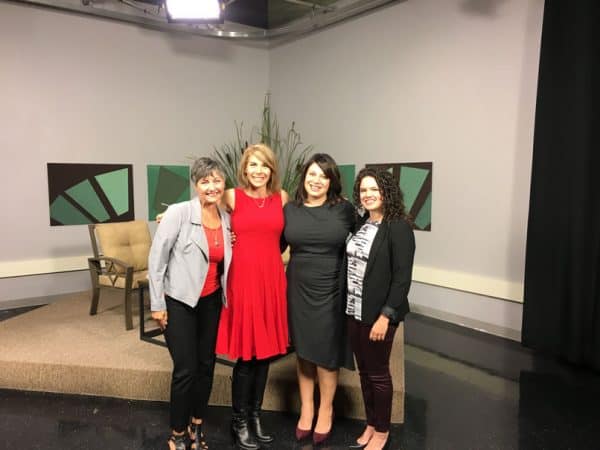 S1:E11  Thriving with Menopause with Sheri Tomchick, Louise Bergeron and Dr. Kallie Doucette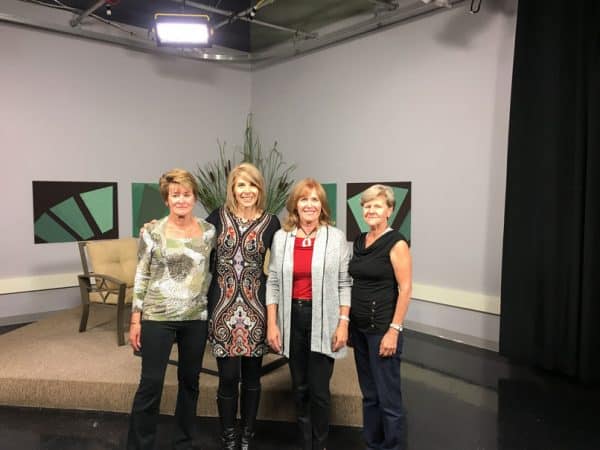 S1:E12  Actively Aging with Julie Crouse, Tracy Nutt and Betty Parcher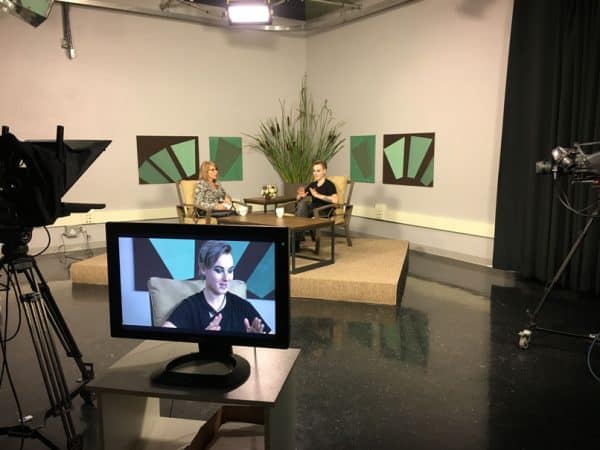 S1:E13 Stand with Pride (LGBTQ+) with Aedan Charest and Danielle Valcheff
As a sufferer of mental illness and a suicide survivor, I now practice what Lisa teaches. Lisa keeps it simple so the strategies are easy to implement in my daily life. For two years now, I've used these exercises to effectively keep my balance in life mentally, physically, emotionally and spiritually.
Our program and sessions have changed the lives of many in Our lunchroom. We notice a change in people's lunches and drinks. As a group; we exercise daily and have grown to include two other departments. Wellness is paramount and I feel your program have spear headed the change in all our departments and we are making Health and Wellness a priority in our daily lives.
I would like to extend a sincere thank you for presenting at our conference in April. Your passion for bringing 'health' to health and safety was evident in your presentation on workplace fatigue. Conference attendees enjoyed your hands-on approach to education as they got out of their seats to join in the dancing and laughter.

We are pleased to share that the conference has received very positive feedback. We recommend you for any event that wishes to educate and empower audiences on the subject of health at work.
Thanks so much for a very informative session – I thought I knew a little bit about nutrition, label reading and watching what I eat but I know now I'm not even close to what I need to do….my mission is to get off sugar and monitor my salt intake….I really didn't realize how much of it I was consuming!! Wow!!
An important, but often over looked portion of HSE is the H – Health. Lisa, through energized presentations helped our team better appreciate the importance of health. Lisa's knowledge base allows her to customize for the audience healthy living strategies that can be put to immediate use. Whether it is mental or physical health matter Lisa can be counted on for a professional, enthusiastic, engaging knowledgeable value adding interaction.
I highly recommend New Day Wellness's  workplace wellness program.  Lisa is knowledgeable, engaging and outcome focused.  Our staff love these sessions!  Lisa challenges and encourages staff in a way that make they want to make changes in their lifestyle to engage the concept of healthy living.
Our team has participated in the Walk4Wellness challenge as well as had the opportunity to participate in a Workplace Wellness Program with Lisa Lounsbury during our employee engagement day on two separate occasions.  Our office was so pleased to listen to her positive attitude, energetic personality and approach on Nutrition, Physical Exercise, and Mental Health.   It's so important to stay on track and to "Make Things Happen" in our everyday lives and make "Us" a priority.
Lisa,  you are a pioneer riding a new wave of employer enlightenment……improved productivity is the new buzzword around human capital/assets……machine innovation can only go so far without healthy, alert and motivated operators of all service delivery/products…….seize your power!!!
During our staff meeting in April, Lisa facilitated her workshop called 'Make Wellness a Priority'. There was so much energy created from the workshop that many of us then participated Lisa's May Walk4Wellness Challenge.  Lisa's workshop was so relevant for our group.  Lisa drove home the importance of taking care of our health. The Walk4Wellness, along with Lisa's Make Wellness a Priority workshop have helped our group be conscious of our health, be present, to set personal goals, to be accountable to ourselves to improve our overall health. Lisa has helped us understand that life is better when we are healthy.
Thank you Lisa for helping us to focus on our health! We feel better and are more productive, who knew that small changes could bring such big results?
Lisa is a very professional and effective speaker. She clearly walks the talk, and can adapt her message of wellness to the audience's needs. We have retained her as the opening speaker for our Client Centered Governance ® Seminars, and board members love her approach. She has inspiring and practical tips and deeper learnings for individuals and groups across the spectrum of workplace fields and in private life. She will get you moving, make you laugh and help you create healthy change in your own life.
This Fall, Redwood staff participated in the Walk4Wellness Challenge, winningthe group challenge.  In January, Lisa delivered the Make Wellness A Priority workshop to our staff.  The walking challenge and workshop both created a buzz in our staff room and started a conversation about making wellness a priority.  Lisa's workshop was a down to earth, matter of fact approach grounded in personal anecdotes that made the topic of wellness accessible for everyone.  Our staff has remained committed to the goals they set at the workshop and are helping one another to remain committed to taking care of themselves so they can take care of others!
Lisa Lounsbury is a very dynamic and energetic person, who consistently delivers high quality workshops at our annual conferences. Her sessions are always "standing room" only, and every person who attends her talks always makes a point of telling me how excellent she was! She is very professional and knowledgeable, with an excellent work ethic. It is always a pleasure to work with Lisa, and I would highly recommend her!
Our staff benefited a great deal from having Lisa of New Day Wellness come into our office to present her Workplace Wellness Program and in particular the information provided in the basic nutrition session as well as the sleep session.

If was a great forum for our already health minded staff to gain additional information to improve their lives and put into action what they have learned.

The follow up conversations and coaching that were offered were helpful for those that took advantage of Lisa's expertise.

I would strongly recommend Lisa be brought into an organization to kick start the onset of any wellness Program you may be considering.
Having Lisa come to our workplace was the best investment.  It was an eye opener to hear how much my health is affected by sitting at work and too often at home.  She has helped me realize that I am my top priority without any guilt.  I need to be in control of how I take care of my body. I need to make a choice every day to be happy, eat healthier and exercise/stretch more often.  By making some simple changes, I am now in better health than I've ever been. I will be running my first 10km on Mother's Day!
I thoroughly enjoyed the Women's Wellness Seminar hosted by New Day Wellness.  It was energetic and interactive and the useful tools and strategies were exactly what I was hoping for.  I left the seminar inspired and motivated to make changes that will help support my own life and my business.  I can't wait to attend the next one.
Lisa was one of my best investments.  The corporate wellness training and one-on-one coaching and the retreats have been an incredible blessing.  Lisa made us realize that we need to take time for wellness or we will be forced to take time to be sick.  I don't want to be sick.  I want to be well.  She provided practical, customized solutions for my busy life and incredible support.  Make New Day Wellness an investment in your own wellness.
Taking part in the Corporate Wellness Workshops that New Day Wellness offers is a great way to improve productivity and company moral. Lisa's interactive, easy to understand sessions, get you engaged and excited about taking ownership of your health and making wellness a priority in your life.

Our staff have enjoyed our sessions with Lisa and we have all benefited from her expertise.
Our lunchtime yoga classes have been a complete success.  Staff are able to increase their flexibility, focus better and learn to manage their stress levels.  Thanks to Lisa – our amazing yoga instructor!