About: admin
Vivamus vel sem at sapien interdum pretium. Sed porttitor, odio in blandit ornare, arcu risus pulvinar ante, a gravida augue justo sagittis ante. Sed mattis consectetur metus quis rutrum. Phasellus ultrices nisi a orci dignissim nec rutrum turpis semper.
Recent Posts by admin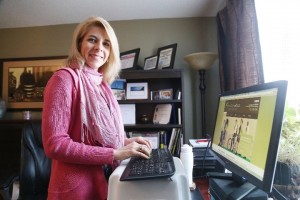 Hemant Barot says by leaving his workstation from time to time, he actually becomes more productive. A computer programmer who works in a downtown Sudbury office, he finds it beneficial to stand up, go for a stroll, to hit the reset button as it were. "I try to avoid just sitting for a couple of hours constantly," Barot said. "Sometimes when we're busy, we forget, but I try to stand up at least every hour, go to the washroom, go to a drink of water, make a coffee, or just to move around. I'll go into the next cubicle to talk to somebody for two to four minutes, a small chat. "It refreshes your mind. Most of the time, when we're working on a specific task and I finish it, before starting a new task I just take a small walk and...
Recent Comments by admin
No comments by admin yet.