Our Team
Lisa Lounsbury – Co-Founder & President,
Lisa is a co-founder of New Day Wellness, an award-winning entrepreneur, motivational speaker, corporate wellness coach and a TV show host of "Your Wellness – Making Wellness a Priority" who has utilized her 25 years in the fitness and wellness industry to empower thousands of individuals to work towards a wellness journey in an effort to live a healthy and happy life.  Lisa works to promote the benefits of healthy employees to companies across industries in several communities in Ontario and beyond.
Lisa is a Certified Mental Health First Aid Trainer, Nutrition and Wellness Specialist, Fitness Instructor Specialist, Personal Trainer Specialist, International Yoga & Mindfulness Practitioner, Fitness and the Child-Bearing Year Instructor, Breath Alcohol Technician, and Drug DOT Urine, Saliva and Hair Collector.  She is trained in Office Ergonomics, Spirometry and Audiometry, CPR & AED, WHIMIS, Health & Safety.
Lisa is a published author for a variety of local and national newspapers and magazines, appears on radio talk shows and local television shows.  She is a Member of the Canadian Association of Professional Speakers and speaks at conferences, team meetings, charity groups, and service clubs to motivate, strengthen and empower individuals.  She has spoken to groups in industries such as: mining, manufacturing, education (elementary, secondary and post-secondary), all levels of government (municipal, provincial and federal), finance, counselling service, health care, banking, insurance, research, accounting, transportation and First Nations Communities.
Lisa is also a guest fitness and wellness instructor at resorts throughout the Caribbean Islands and introduces North American wellness programs to their guests and local staff.  She regularly visits St. Lucia, Mexico, Cuba, Dominican Republic and The Bahamas to teach yoga.
---
Rachel Askett – Product Development Coordinator

Rachel has an Honours Bachelor of Health and Physical Education with Specialization in Health Promotion and a Minor in Commerce.   Rachel is a member of the Laurentian Canadian Obesity Network, a national organization where she has experience writing and submitting research ethics proposals, presenting said research at faculty conferences and general public speaking.
Rachel uses her commerce education to develop a unique perspective in the health community, understanding the relation between the waist line and the bottom line.
She is trained in First Aid CPR/AED +C and is an experienced World Paddle Assoc. Stand Up Paddling Instructor with a fitness background in Functional Movement Systems and Heart Wise Exercise from the University of Ottawa.
Her goal is to help people live their fullest, longest lives, and if you ever need a good hike location, she's the one the ask!
---
Adrienne Moreau – Workplace Wellness Coodinator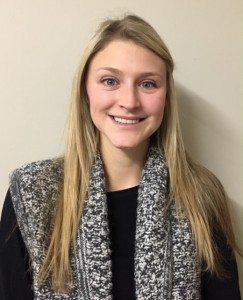 Adrienne graduated with Honours from Laurentian University's Bachelor of Health and Physical Education with a Specialization in Health Promotion and minor in Gerontology. She later went on to pursue her Masters in Interdisciplinary Health, through the School of Rural Northern Health at Laurentian. She has taken many courses that have furthered her passion to support others and increase her desire to get involved with community initiatives.
Adrienne has always aspired to work in a health promotion setting where she can help others reach their full potential mentally, physically and emotionally. Her experiences participating in programs and activities in the community have provided her with countless opportunities for hands on learning.
She is also trained in First Aid and CPR/AED +C and has dedicated her past time to playing a variety of sports. Her main focus being basketball as she played for the Laurentian Voyageurs Women's basketball team for five years. Her goal is to create an awareness and educate others in order to help them live a long healthy life in every way through nutrition, mental well-being and exercise.
---
Meghan Perrin – Bilingual Wellness Associate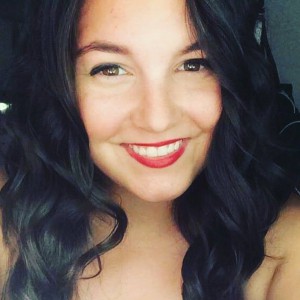 Meghan is a bilingual Health Promoter with 10 years of science and health communication experience.She holds a Bachelor's degree in Interdisciplinary Health Sciences with a minor in Psychology from the University of Ottawa.
As a strong communicator with experience in public speaking, grant writing, policy drafting, article composition, translation, group facilitation, event planning, project management and community engagement, she is an up and coming change agent who is committed to leading collective impact in her community and the communities she serves.
Meghan is also a certified First Aid and CPR/AED Instructor with St-John's Ambulance and works with the team at New Day Wellness to deliver dynamic and interactive bilingual wellness programs and presentations.
---
Joanne Dube – Yoga Instructor (Bilingual)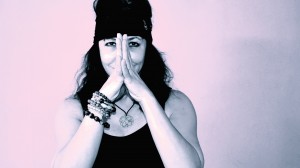 Joanne (E-RYT 200) has dedicated herself to the practice, study and teaching of yoga since discovering its joys and benefits in 2012.
After owning many successful businesses, she decided to combine her love of health, fitness and yoga and make it a full time priority.
With the mantra in her mind "If you want to learn something, read about it. If you want to understand something, write about it. If you want to master something, teach it."
She put those words into practice and has not turned back.  Her training includes:  200 hour Hatha teaching certificate; Rainbow Kids certificate; Aerial Yoga certificate; Body Braid certificate.  Her style is versatile but she leans towards yin, yang, and Vinyasa.
Let her guide you through a yoga experience that will help you increase your flexibility and strength but also leave you with a sense of calm that one forgets is achievable!
---
Gisèle Guénard RN  BScN  Master of Education,  Associate -
Women's Wellness Seminars
Gisele is known for her upbeat leadership, coaching and change initiatives within the public and private sector, Canada-wide. She integrated over 30 years' experience from bedside RN to Hospital CEO before launching VisionarEase Inc. & Associates in 2007. VisionarEase specializes in Positive Change Leadership & Consulting. Core Services: Client Centered Governance ® Board Team Training, and Creative Life Coaching™.
Gisele is the author of  "HELP √ – Healthy Thinking in Times of Trouble" and Attract It! – BEYOND POSITIVE THINKING, and the creator of the guided affirmations CD, "Positive Relaxation".
---
Dave Lounsbury P.Eng. -  Co-Founder & CEO
Dave is a co-founder of New Day Wellness and shares his passion for bringing "Health" to the Health and Safety Industry from his 25 years of experience working as a Professional Engineer in the mining industry.  Dave brings his researching and technical skills and provides guidance and inspiration to everyone affiliated with New Day Wellness. 
Although Dave is usually found "behind the scenes" his greatest contribution is his desire to continuously develop innovative ways to incorporate wellness into any workplace.
Dave is also committed to his own personal wellness through his work-life balanced lifestyle and has a consistent routine of healthy eating, yoga, cardiovascular training and strong mental health strategies.